Life Sciences
Everyday, our solutions track temperature, humidity and blood bag monitoring at pharmacies, hospitals, diagnostic development labs, blood banks, pharmaceutical manufacturers, as well as through the shipping process.
Every degree matters
SpotSee products help track your shipment's tilt, shock, temperature, humidity and environmental conditions
Introducing SpotBot 4G Plus
Reduce Damage and Optimize Your Supply Chain with GPS, Cellular and WiFi Connectivity – Globally!
Learn More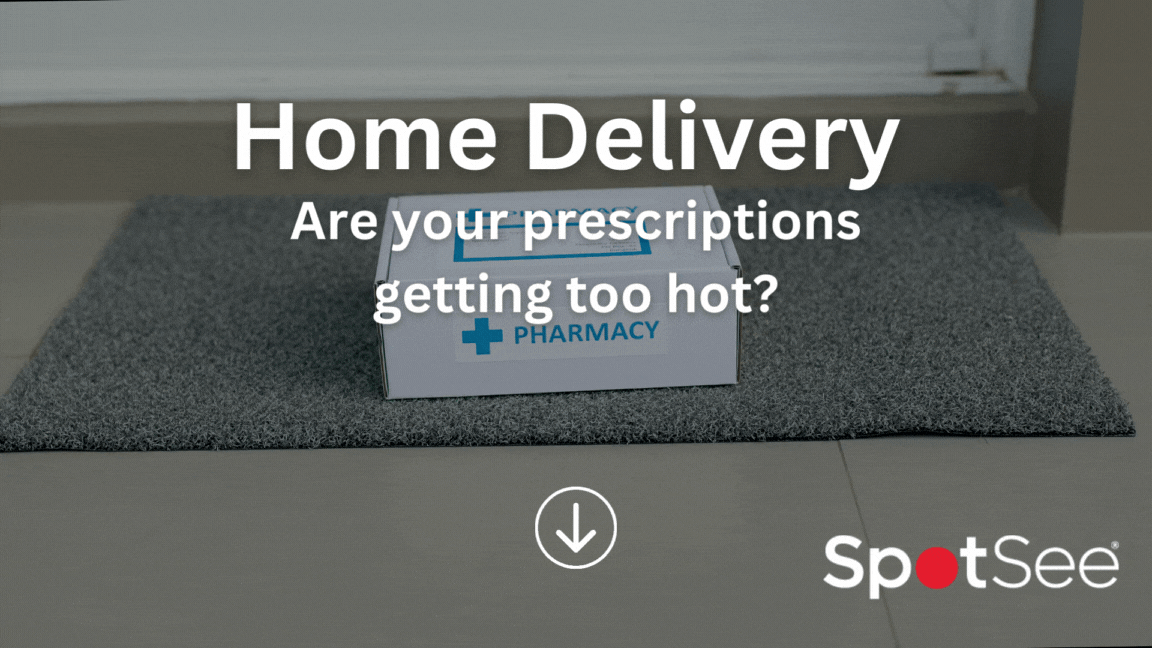 SpotSee's WarmMark® plays a crucial role in identifying temperature excursions during the delivery of prescription medicine to homes. It is a specialized temperature indicator designed to provide clear and actionable information about whether a medication's...
read more
Featured Product:
SHOCKWATCH RFID
Replace your RFID tag with one that will integrate into your current system and tells you if the asset was mishandled.
Featured Product:
WarmMark
WarmMark is a single-use, ascending time  TEMPERATURE indicator alerts users of exposure to changing conditions
Product Categories
SpotSee offers a wide range of monitoring devices, including temperature, impact, tilt, vibration, humidity, and liquid detection devices, which can be connected via visual, RFID, QR code, cellular, or wireless connections. 
Cloud Solution Software
Real-time trip data visualization at your fingertips in our SpotSee Cloud.
Impact
Detect and record impacts so you never have to wonder about handling during shipping again.
Vibration
Condition based vibration monitoring extends asset lifetime and prevents any unplanned downtime or maintenance.
When these indicators are used, the product cannot be tipped without indisputable evidence of mishandling.
Temperature
Monitor and record unacceptable temperature events.