Join thousands of the best engineers in the world who use SpotSee to reduce supply chain damage.
Prevent Damage
We have the monitor you need to detect, or even prevent, costly damage to shipments and equipment.
Stay Connected
Get up-to-the-minute info on the status of your most precious assets, whether you're managing a supply chain or plant.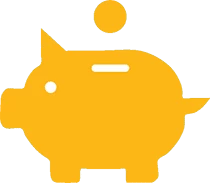 Save Money
Reduce reship and replacement rates by 30-50%
Featured Product:
SHOCKWATCH RFID
Replace your RFID tag with one that will integrate into your current system and tells you if the asset was mishandled.
Featured Product:
SPOTBOT CELLULAR
Visualize impact and temperature damage in your supply chain and get real time alerts that show where it occurred.
Cloud Solution Software
Real-time trip data visualization at your fingertips in our SpotSee Cloud.
Impact
Detect and record impacts so you never have to wonder about handling during shipping again.
Vibration
Condition based vibration monitoring extends asset lifetime and prevents any unplanned downtime or maintenance.
Tilt
When these indicators are used, the product cannot be tipped without indisputable evidence of mishandling.
Temperature
Monitor and record unacceptable temperature events.
FREE WHITEPAPER
Logistics Network Analysis