G-VIEW FEATURES
X, Y and Z impact thresholds that can be independently programmed for precise monitoring
Records date, time, internal temperature, axis exceeded & axis amplitude
iButton® for setup, resetting, and data transfer
Self-contained unit design, free of cables and wires
LED lights for visual notification of threshold breaches
Simple programming interface
ShockWatch g-View Shock Monitor
ShockWatch® g-View monitors and records impacts during the transportation, storage, and usage of products and equipment at an affordable price point. The device provides an accurate record of the dates and times at which the user-defined threshold limit is exceeded on the X, Y, and Z axes. With the capacity to record data for 100 events per axis, the device alerts you whenever damage may have occurred, so you can respond promptly.
Logistics / Transport and Storage
Turbines
Windows & glass doors
Automotive parts
Small transformers
Computer & server equipment
Oil supplies
Heavy equipment rental
Medical equipment
Semiconductors
Construction equipment
Electronics
Furniture
Aerospace & defense
Networking hardware
Appliances
Operating Temperature Range
1 x AA Alkaline (replaceable)
Shock Range (Factory Set)
Cut-off Frequency (Factory Set)
Alarm Threshold (% of Range)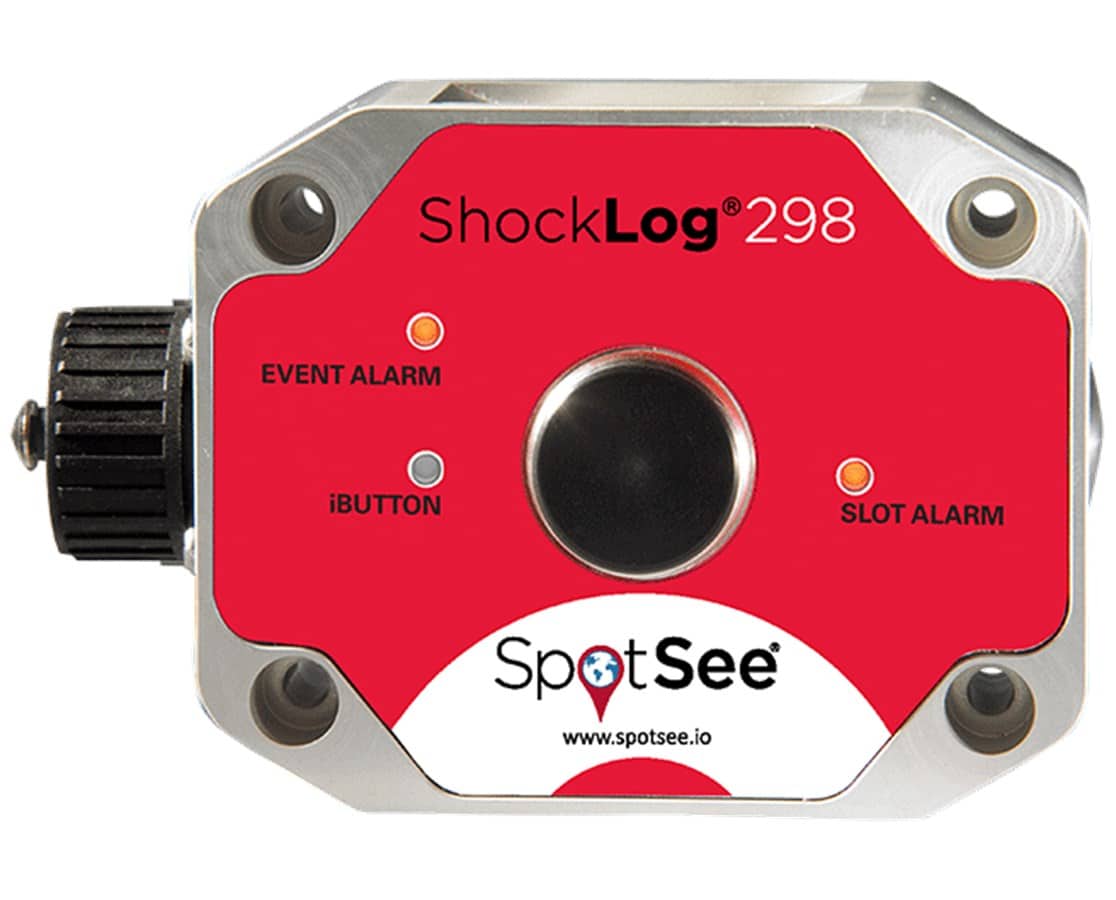 The impact recorder with the lowest noise floor on the market lets you monitor assets weighing up to 250 tons.
Visualize impact and temperature damage in your supply chain and get real time alerts that show where it occurred.